Sometimes when things don't seem to change much from one day to another, it can be hard to stay optimistic. When we don't see immediate results, we might start to wonder if anything we do is making a difference or if it's just wasted effort.
When that happens, we need to remember that the most majestic accomplishments often come from tiny, incremental changes.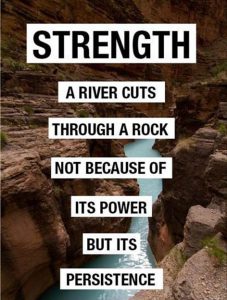 Nurturing Thursday was started by Becca Givens and seeks to "give this planet a much needed shot of fun, support and positive energy." Visit her site to find more Nurturing Thursday posts and a list of frequent contributors.