I did some after-Christmas shopping and got a new electric skillet yesterday, with nonstick ceramic coating. It replaced a worn-out skillet that wasn't keeping food from sticking anymore. Last night I cooked hamburgers to try out the new skillet, and it worked very well and was easy to clean up afterward.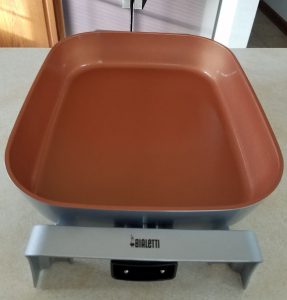 I had been meaning to replace the old one for months, but did not get around to doing it earlier because I was busy. Of course, putting off the errand didn't save me any time, and in fact caused me to waste time scrubbing the old skillet. Even though we may think we're too busy for simple things that make life more comfortable, there is really no good reason to neglect ourselves like that. It's just a bad habit.
Nurturing Thursday was started by Becca Givens and seeks to "give this planet a much needed shot of fun, support and positive energy." Visit her site to find more Nurturing Thursday posts and a list of frequent contributors.