It's bright and sunny here today, with cheerful spring flowers popping up everywhere. I enjoyed seeing them all over the neighborhood when I went out for a run yesterday afternoon, but I did not take any photos. So instead, for my Nurturing Thursday entry I'm posting this word-art image that compares life to a camera: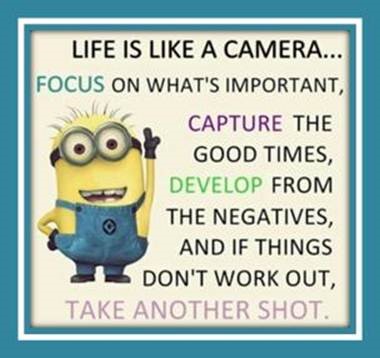 Blogging is a great way to capture and look back on the good times, and to make friends along the way. Whether a post has photos or only words, it's a snapshot of where the author happened to be at that point in time. Like old-fashioned journals and photo albums, but more easily, our blogs let us look back through time and see how we've grown and what we've learned. It's a wonderful exercise in perspective too!
Nurturing Thursday was started by Becca Givens and seeks to "give this planet a much needed shot of fun, support and positive energy." Visit her site to find more Nurturing Thursday posts and a list of frequent contributors.