In keeping with my resolution for this year to cultivate gratitude for life's lessons, whether or not it feels like anything positive has come of them yet, I have been reminding myself that there are always multiple ways of looking at any situation. Often, taking the time to list some of the possible outcomes will reveal that there are plenty of good ways to look at it.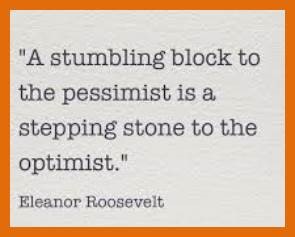 Such a change of perspective naturally leads to more positive feelings. After all, it's much easier to be cheerful when looking around at a landscape that is full of opportunities, rather than obstacles!
Nurturing Thursday was started by Becca Givens and seeks to "give this planet a much needed shot of fun, support and positive energy." Visit her site to find more Nurturing Thursday posts and a list of frequent contributors.