This week's rare February warmth made it possible to get an early start on the rowing season, so my husband and I made plans to meet at the boathouse after work. The weather didn't turn out to be as warm or sunny as the forecast had predicted, but it was still fun to get back on the water, clouds or no clouds. Although the water is still cold and there is bridge construction going on nearby, I didn't mind—that made it more like an adventure.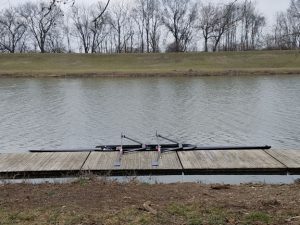 I must have been secretly longing for some bright sky after the cloudy winter, though, because the picture that I put on my art display today is a photo from Sri Lanka. Next best thing to a real tropical vacation.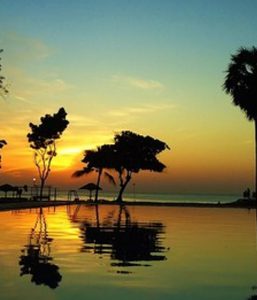 Don't the colors in that sky look yummy enough to eat?