Okay, I haven't really gone exploring in the desert recently; but the way I see it, a little prodding in the direction of a more adventurous mindset is all for the best.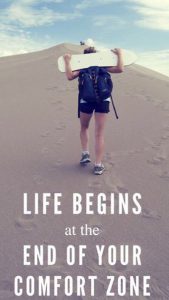 Comfort zones do have their benefits, in that having predictable routines helps us to avoid stress and be more productive. Still, it's important to find a healthy balance and not get stuck there!
Nurturing Thursday was started by Becca Givens and seeks to "give this planet a much needed shot of fun, support and positive energy." Visit her site to find more Nurturing Thursday posts and a list of frequent contributors.