Earlier today I spent a few minutes looking at my rosebushes. They are not in bloom yet, so I wasn't literally taking time to smell the roses; but they do have healthy-looking buds and appear to be flourishing in the damp and cool spring weather, which was good to see.
I had to replace some rosebushes three years ago, as I mentioned here. The replacements are still rather small, probably because the past few summers have been hot and dry. They're making good efforts, though, so I gave them an impromptu pep talk.
"You're doing just fine, roses, keep on going," I said.
Maybe that was silly—but then again, maybe we can all benefit from getting more words of encouragement. So I decided to share some this week: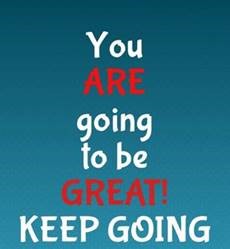 Nurturing Thursday was started by Becca Givens and seeks to "give this planet a much needed shot of fun, support and positive energy." Visit her site to find more Nurturing Thursday posts and a list of frequent contributors.