A few years ago, my employer started calling annual pay increases "rewards." Maybe I am old-fashioned, but that word choice has rubbed me the wrong way ever since I first saw it. Instead of the more dignified, businesslike language of past years, such as "compensation adjustment," it leaves me with the distinct impression that pay raises have been trivialized to the level of shopper loyalty discounts.
Well, okay, I get it, we're in the Twitter age now, and people don't really expect dry businesslike wording anymore. Besides, given how often younger workers change jobs and careers, it wouldn't be surprising if they really do see their pay raises as not much more significant than the gas discount at the supermarket.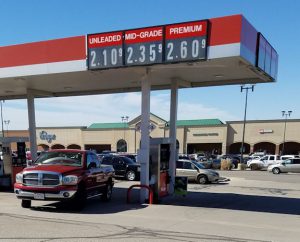 Still, if it were up to me, which it isn't, I would prefer more formality. After all, in a world where everything has been changing so quickly around us, I find it reassuring when the workplace rituals have some predictable structure and stability, rather than devolving to the language of gimmicks.
In the grand scheme of things, this is just a petty gripe, I know. What matters is that the money shows up in my paycheck, whatever they want to call it. Most people probably don't think twice about the wording. Readers, what's your opinion? Do you care what a pay raise is called, or are you totally practical and only interested in the amount of it?