In the year since my husband and I bought our Hydrow rowing machine in the 2019 Black Friday sale, we have been doing the rowing workouts regularly. The online library also includes Pilates, other flexibility exercises, and yoga, which are all in a category called "On the Mat," but we hadn't done anything with those—even though we bought mats when we first set up the machine.
I decided to try some of the pre-row and post-row mobility exercises last week, after the five-mile run for the virtual Turkey Trot left me feeling a bit stiff. I also did a beginner Pilates session today. They both seemed helpful for loosening up my body. Not sure if I'll be adventurous enough to try the yoga classes, as I can't quite picture myself standing on my head. Either way, I appreciate having so many options for fitness, health, and connection in today's world.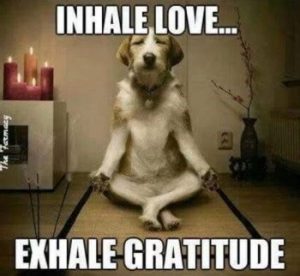 Nurturing Thursday was started by Becca Givens and seeks to "give this planet a much needed shot of fun, support and positive energy." Visit her site to find more Nurturing Thursday posts and a list of frequent contributors.