This time of year, it often feels as if the pace of life has speeded up and, sometimes, that there is just too much going on. In the modern world, we do indeed have a lot of assorted obligations and distractions, which can make it hard to keep track of all the details.
What's good about it, though, is that we also have a lot of choices. We don't have to stay in one place doing the same things forever. Instead, we can pick and choose among the many possibilities that are open to us, keeping the ones we most enjoy and letting the others go.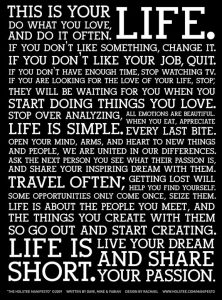 Nurturing Thursday was started by Becca Givens and seeks to "give this planet a much needed shot of fun, support and positive energy." Visit her site to find more Nurturing Thursday posts and a list of frequent contributors.