My husband and I have been getting out on the river a lot and enjoying the pleasant weather, which is why I haven't done much blogging recently. The wildlife is always fun to watch. When we rowed our double yesterday, there was a goose standing on the bank watching us, next to a pair of ducks. I couldn't take a picture because I never bring my phone in the boat, just to be sure I won't drop it in the river; so, that's why my post today is not called Duck, Duck, Goose.
It's a beautiful Thursday morning here, and a fascinating world all around to explore. Wherever you may be off to, let your day be full of adventures!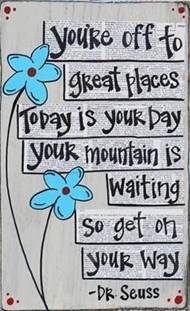 Nurturing Thursday was started by Becca Givens and seeks to "give this planet a much needed shot of fun, support and positive energy." Visit her site to find more Nurturing Thursday posts and a list of frequent contributors.