My employer is a multinational company, and for the next few weeks I'll be helping to train a group of new hires in the Philippines. Because of the time difference, that works out very efficiently—they upload their completed training exercises during their workday, which is nighttime here in the United States. Their assignments can then be completely reviewed and all the comments written during U.S. business hours, before the trainees return to their office the next day.
Although writing reviewer comments on training exercises may not be the most exciting task on the planet, when a coworker sent me the little cartoon that I've posted below, it left me thinking about the "epic" nature of the changes going on in the modern world and how many interesting opportunities are likely to develop as time goes on.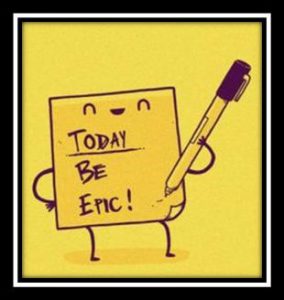 As Becca's blog entry for today points out, there are useful lessons to be found everywhere. Even though our fast-paced modern world can feel disruptive and unsettling at times, often what that really means is that we're learning at a much faster pace, and we haven't yet gotten used to it. I expect that things will settle down after a while—it just takes time to reflect on those lessons.
Nurturing Thursday was started by Becca Givens and seeks to "give this planet a much needed shot of fun, support and positive energy." Visit her site to find more Nurturing Thursday posts and a list of frequent contributors.