A friend recently asked me if I still had some old emails from a list we had both participated in ten years ago. I said yes, I had them archived in Outlook. When I looked, though, I had only a year's worth of messages, and there should have been more.
After a while I remembered that I had joined the list originally using a web-based email account, rather than the address from my Internet provider, which I started using for the list later. So I went to the former account, which I hadn't used in many years, and found it was still active. I didn't have any further use for it, so I gave my friend the login information and told him that he could do whatever he liked with the old messages.
The annoying little gremlins (as Brené Brown calls them) in the back of my mind then started yapping at me that I was losing my sharpness. How could I forget all about an email account when I'd had no problems keeping track of multiple accounts in the past? Somehow I'd gotten myself lost, wandering around foggily in a dim, dark place without a clue how to climb back out.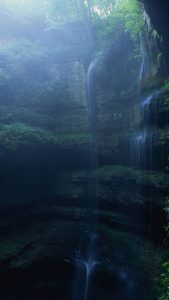 Of course, such thoughts made no sense, as I realized soon enough. The Internet is full of old accounts that people abandoned and totally forgot. That's just the way of things in the modern world—we now have a lot more random stuff floating around than we used to have. Expecting to keep it all in mind and perfectly organized, forever, is just plain ridiculous. No need for perfectionist anxiety in that regard!