I mentioned in a Nurturing Thursday post last year that three of my rosebushes had died of a virus. Now I have replacement bushes that are doing nicely. They're still tiny and not yet in bloom; but they do have buds and look like they're thriving.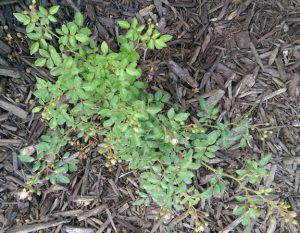 At the end of the season I'll cut back the older bushes enough so that everything will be the same size. By next year the rose garden should be back to looking like it always did. Even though losing some of the bushes seemed awful at the time, it really wasn't all that hard to repair. That's true of many things, and it's a good lesson to keep in mind!
Nurturing Thursday was started by Becca Givens and seeks to "give this planet a much needed shot of fun, support and positive energy." Visit her site to find more Nurturing Thursday posts and a list of frequent contributors.