With no real-life rowing regattas this year, my husband and I have been taking part in a virtual "Row the Great Lakes" challenge hosted by USRowing. The participants row individually on an indoor rowing machine, on the water, or both, and enter their progress regularly on the challenge website. The goal is to row a distance that is equal to rowing all the way around the Great Lakes by December 1.
Although it's certainly not the same as traveling to actual regattas and rowing with our friends, I am glad to see this challenge and so many other online events keeping people connected and doing fun things together. I stayed up way too late one night recently, watching parody music videos that reworked popular songs in light of how people are getting by this year. Goofy as they were, it left me in better spirits.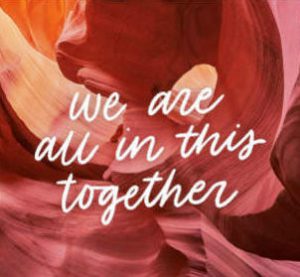 Nurturing Thursday was started by Becca Givens and seeks to "give this planet a much needed shot of fun, support and positive energy." Visit her site to find more Nurturing Thursday posts and a list of frequent contributors.