Although this week has been snowy here, the season has been warmer than usual. I noticed last weekend that some of my spring bulbs were starting to send up little shoots, as if they'd somehow gotten the idea that winter might already be over. I was going to take a photo, but then it snowed, and all that could be seen was the tip of one hyacinth peeking through the snow cover.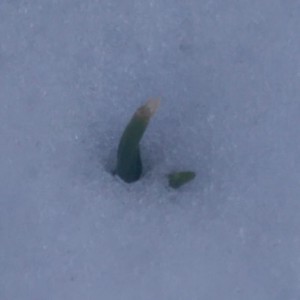 I have to wonder if I'm going to get any blooms out of them this spring, as early as they're coming up. But, I have to say I admire their optimism!
Nurturing Thursday was started by Becca Givens and seeks to "give this planet a much needed shot of fun, support and positive energy." Visit her site to find more Nurturing Thursday posts and a list of frequent contributors.