I put on my cozy winter pajamas after taking a shower, and then I started thinking that I should go write my Nurturing Thursday post because it was getting late in the evening. But instead I sat down by the fireplace, on the carpet next to the bricks, enjoying the warmth and feeling grateful to have a comfortable home.
After a while I started composing this post in my head, so I wasn't entirely idle; but mainly, I was just sitting there and letting myself have a few pleasant minutes without feeling obligated to start doing something. It's good to write blogs, along with all the other ways we can so easily connect with people in modern times; but we also need to take enough time to connect with and care for ourselves.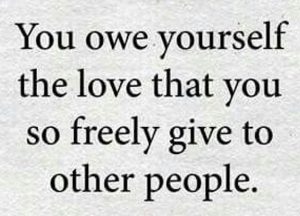 Nurturing Thursday was started by Becca Givens and seeks to "give this planet a much needed shot of fun, support and positive energy." Visit her site to find more Nurturing Thursday posts and a list of frequent contributors.