We've had a strange weather pattern in my area all week, with very hot midday sun followed by clouds and thunder in the afternoon, but no rain at all. It has me feeling jumpy, as if something is about to burst.
The power went off this afternoon for about a half-hour, interrupting both my work and my husband's work, although it didn't look like there were any storms nearby. I wish the rain would pour down in buckets and get it over with! But, as that doesn't seem to be happening, I am reminding myself to just breathe, to be present in the here and now, and to enjoy the clear moonlit nights.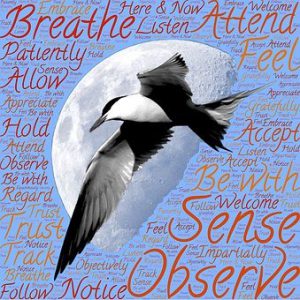 Nurturing Thursday was started by Becca Givens and seeks to "give this planet a much needed shot of fun, support and positive energy." Visit her site to find more Nurturing Thursday posts and a list of frequent contributors.