The Fitbit wars continued today, as my daughter started a new one-day challenge—after she worked out this morning, of course. Meanwhile, I hadn't done much besides going to the supermarket on my lunch hour, and it was a windy day with rain blowing in.
Late in the afternoon, the sky got very dark, and there was even a tornado warning. Although I didn't see anything other than a single flash of lightning, it definitely wasn't the sort of afternoon to go outdoors for exercise. Not that it mattered because I generally work later on Thursdays, so I was still at my desk while the others in my family went to the gym.
The rain was over by the time I finished my work, though, and it was pleasantly warm outside, so I went for a walk. The sky had pretty much cleared by then, and the birds were singing happily. I ended up being glad that I'd gotten a little nudge to go out and enjoy it.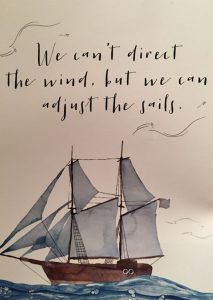 Nurturing Thursday was started by Becca Givens and seeks to "give this planet a much needed shot of fun, support and positive energy." Visit her site to find more Nurturing Thursday posts and a list of frequent contributors.