After work this evening, I took off the nail polish that I got almost three weeks ago when I went for a manicure with my daughter and her bridesmaids on the day before the wedding. That was a good memory, and removing the polish left me feeling a bit sad, but my nails had grown enough that the task couldn't reasonably be put off anymore.
I don't often wear nail polish, and now it seems a bit peculiar to be back to natural after three weeks of shiny rose-gold fingertips! But I am grateful for my daughter's thoughtfulness in inviting me to go with her to the nail salon, and glad to have the memory even though I am not literally wearing it anymore.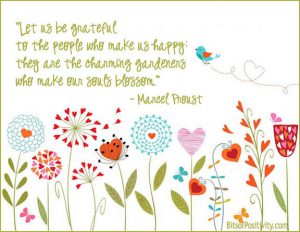 Nurturing Thursday was started by Becca Givens and seeks to "give this planet a much needed shot of fun, support and positive energy." Visit her site to find more Nurturing Thursday posts and a list of frequent contributors.