The past week was busy and fun; I got outdoors a lot and enjoyed the warm weather, which finally seems to have made up its mind that it wants to be spring rather than winter. But earlier today, when I was wondering what to write for a Nurturing Thursday post, nothing popped into my thoughts. I felt frustrated, and I asked myself: Had my creativity wandered off somewhere to play, too?
Then I realized it was just silly to worry about such things. It seems to be part of our culture that even when life is going well, sometimes we catch ourselves feeling—just as a matter of habit—like we ought to push ourselves to do more. But of course, happiness doesn't really depend on how much we get done or how many people like what we do; it's mainly about being comfortable with ourselves.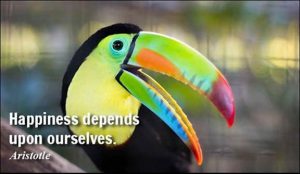 Nurturing Thursday was started by Becca Givens and seeks to "give this planet a much needed shot of fun, support and positive energy." Visit her site to find more Nurturing Thursday posts and a list of frequent contributors.