Sometimes it can be helpful to reflect on the past, such as to appreciate how much has changed for the better over the years. Outside that context, though, it's generally best to keep the focus on what lies ahead. There is nothing to be gained from ruminating on old disappointments or from complaining that things aren't what they used to be. That's just an unhealthy waste of time.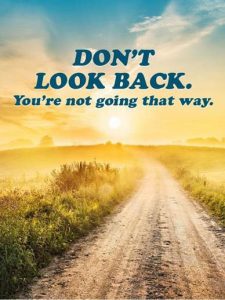 In a world that's full of amazing things to discover, there are always plenty of opportunities to look ahead to more adventures in an exciting future!
Nurturing Thursday was started by Becca Givens and seeks to "give this planet a much needed shot of fun, support and positive energy." Visit her site to find more Nurturing Thursday posts and a list of frequent contributors.