On Friday evening, my husband challenged our daughter and son-in-law to a weekend Fitbit step competition. The weather wasn't good enough to do anything outdoors, not only because it was cold, but also because we had strong winds most of the weekend. So we worked out at our local Rec Center both days. Of course, my husband's manly pride required him to get many more steps than me, so he also went to the Y early in the morning. I decided that I would rather enjoy my sleep.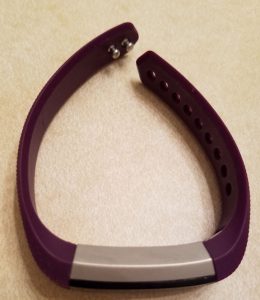 We both got more steps than the young'uns, and our daughter complained that it wasn't fair because she had homework for her nurse practitioner program. So she got revenge by inviting us to a workweek challenge, but not until late Monday evening, after she already had enough steps to start in the lead. By then I had gone to bed, so I found out about it this morning. Of course, I didn't see that coming and just sat around on Monday resting my feet, so they were all far ahead of me before I knew what was going on.
I went for a walk this afternoon and got some fresh air before the sun went down, but it was chilly enough that I didn't stay out for more than half an hour. Then I swept the kitchen floor and some other areas, which didn't count for a lot of steps, but needed to be done anyway. Meanwhile, I'm sure they were all at the gym feeling confident they had left me in the dust. Overconfident maybe? We'll see.