When I consider what to write for a Nurturing Thursday post, I start by reflecting on what I've learned over the past week about how to nurture myself better. Usually, something comes to mind from my recent experiences, or perhaps I notice changes that have taken place over a longer period. Although I still wasn't sure what to write for this post when I considered it last night, I realized that I was taking better care of myself just by thinking about it! Simply making time to reflect on self-nurturing is a valuable practice in itself, just as going to the library or downloading e-books regularly are ways to create opportunities for learning. Even if no significant insights happen on a particular day, the chances of learning something useful are much improved.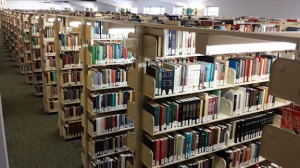 (Creative Commons image via flickr)
I would also put reading blogs regularly in the category of valuable learning opportunities that promote self-nurturing, provided they have a consistently positive tone and contribute to nourishing the souls of the readers. That's why I set aside time every day to read positive blogs! And I am grateful to have found the Nurturing Thursday community because the weekly reminder to focus on self-nurturing has been so worthwhile. I hope everyone else involved is enjoying it as much as I am!
Nurturing Thursday was started by Becca Givens and seeks to "give this planet a much needed shot of fun, support and positive energy." Visit her site to find more Nurturing Thursday posts and a list of frequent contributors.