Although the days are slowly growing longer in the early part of winter, sometimes that's hard to notice when it gets dark and snowy, without a hint of sunlight anywhere. We just have to take it on faith that spring will arrive after a while because, well, that's always what happens.
And when those dark winter days leave us feeling gloomy, as if the good times are nothing but long-ago memories and far behind us, we also need to remind ourselves this won't last forever. There will be plenty of delightful surprises in the future because that's always what happens too!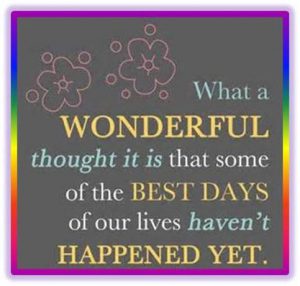 Nurturing Thursday was started by Becca Givens and seeks to "give this planet a much needed shot of fun, support and positive energy." Visit her site to find more Nurturing Thursday posts and a list of frequent contributors.