Diva Dog didn't have the best morning today. She has a small irritated area on her belly, so she has been wearing a cone to stop her from picking at it while it heals. Of course, she hates the cone, so she has been making her best efforts to look pitiful and convince us to take it off. She probably could win an award for best actress or blues singer with some of the poor-little-me noises she makes.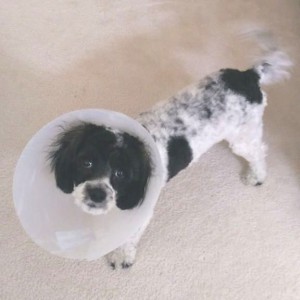 All of us have bad days when we feel like singing the blues; but overdoing the self-pity just makes us look silly to others while feeling worse about things ourselves, and that's not a good way to go through life. Though a dog may not be capable of understanding that a bad day soon will be over, people would do better to keep in mind that "this too shall pass."
Nurturing Thursday was started by Becca Givens and seeks to "give this planet a much needed shot of fun, support and positive energy." Visit her site to find more Nurturing Thursday posts and a list of frequent contributors.