I woke up to a gray morning and a forecast of rain most of the day, which is good for the grass (the lawn service company put down fertilizer on Tuesday) but it's not the most inspiring view. So when I changed the image on my art display this morning, I chose a beach picture with vivid colors, titled "Colorful Sea."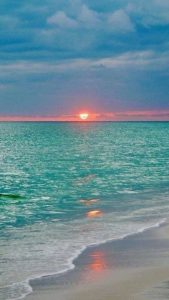 Whether or not it's raining today where you are, I hope you're finding lots of bright, happy little things to make your world more colorful!
Nurturing Thursday was started by Becca Givens and seeks to "give this planet a much needed shot of fun, support and positive energy." Visit her site to find more Nurturing Thursday posts and a list of frequent contributors.