Although my husband and I are not Catholic, we sent our kids to Catholic schools because of the good values and habits taught there. One point of emphasis was demonstrating that actions have natural consequences. Our son found that out in the spring of his sixth-grade year when he got bored with the math homework, which he already knew, and calculated that he could just skip doing it for the rest of the term and still be passed on to seventh grade.
When the principal found out about that, she made him spend the first week of summer vacation coming into the office every morning and sitting in a chair next to her desk while he worked through all that homework, which she inspected every day to make sure it was complete. The lesson he took away from that experience was well worth all the tuition in itself.
The rule of natural consequences also holds true in the realm of politics. Without getting into the merits of anyone's views or goals as to particular issues in American politics, I'll simply say that this might be a time when we collectively need to learn a few lessons the hard way regarding the calculations and shortcuts taken to accomplish those goals.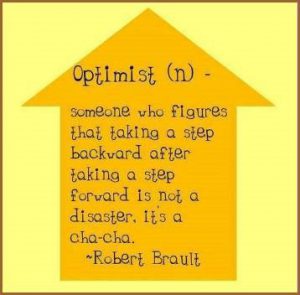 I am hopeful that after a few years of dealing with the natural consequences of a fractured political landscape sadly lacking in values, we'll ultimately come out of all this as a better people.
Nurturing Thursday was started by Becca Givens and seeks to "give this planet a much needed shot of fun, support and positive energy." Visit her site to find more Nurturing Thursday posts and a list of frequent contributors.