I'm writing this post in advance and scheduling it for Thursday morning because of travel plans. With a high number of entries in this weekend's championship regatta in Indianapolis, at a location that doesn't have much nearby parking, my husband, who tows the boat trailer for our rowing club, sensibly decided it would be best to take the trailer there on Monday to make sure of getting a good spot. The trailer had been mostly loaded on Sunday, except for two boats to be picked up Monday morning from another nearby club.
I rode along to help unload boats when we got there. I wasn't expecting it to take very long because I thought we would just take off a few smaller boats and leave the others on the trailer, but some kind folks from the Indy club offered to help us to take them all off. We got the trailer completely unloaded and parked (far enough away that it was a good thing we wouldn't have to carry anything more from it) and the boats secured against wind and storms. By then, it was later in the afternoon, and we still had to do a rowing machine workout when we got home, so it ended up being a rather long and tiring day. Soon after I went to bed, my husband literally fell asleep on the floor.
It's all good, though—making the effort to do more, and being in the company of cheerful and inspiring people. That's how we get stronger and more confident, a little at a time.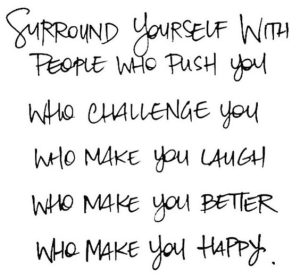 Nurturing Thursday was started by Becca Givens and seeks to encourage self-nurturing and to "give the planet a much needed shot of fun, support and positive energy."