I took a break from my work and went out for a run this morning. The weather was warmer than usual, the birds were chirping happily, and it was starting to feel like spring. Rain was forecast for the afternoon, so getting out earlier in the day seemed like the thing to do.
Toward the end of the run, I got sprinkled on a little, the clouds were dark and heavy, and the wind was blowing my hair all around—but that was okay, it was good to get outdoors and be part of nature anyway!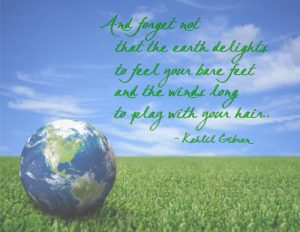 Nurturing Thursday was started by Becca Givens and seeks to "give this planet a much needed shot of fun, support and positive energy." Visit her site to find more Nurturing Thursday posts and a list of frequent contributors.