I recently had a midyear conversation with my manager about resources available for building more skills, among other things. The company has been encouraging employees to use online training materials for personal development.
My manager said that she had been talking with other people in my workgroup about their plans. Some wanted to keep doing the same job, while some were looking to change positions or to retire, and others hadn't settled on what would be next.
Although she didn't come right out and ask, I got the distinct impression that there was a question in there; so I replied that I was in the "not sure what comes next" group. That was true enough.
I have been doing pretty much the same work for many years and sometimes feel as if I've gotten stuck in a comfortable rut (which I didn't say). The job is well suited to my temperament and skill set, and my manager and coworkers are very nice people.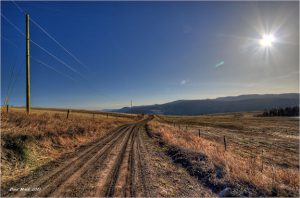 (Creative Commons image via flickr)
In our turbulent modern society, there is now an expectation that we need to plan far ahead. Otherwise, we'll miss out on valuable opportunities and put ourselves at risk of falling too far behind to ever catch up. It's no longer enough just to be a responsible adult who is working and paying the bills.
There are rational reasons for that fear. Many people really did end up in bad situations because they lost a job to offshoring or automation and did not have the skills needed to get a better job, or they wanted to retire but did not have enough savings. So, now we're always seeing news articles that admonish us to save much more, improve our skills at every possible opportunity, and plan our entire lives in great detail.
There is an emotional cost to all this pressure, though, which I don't believe our society is fully taking into account. When we're expected to run faster on the hamster wheel at all times, we get stressed out. And stress causes health problems, detracts from mental flexibility, and leads to persistent feelings of being overwhelmed and insecure. Then, on top of all that, we feel guilty for not doing a better job of managing our stress, and we get even more stressed.
So I've decided that I am not going to worry about what might come next. Why should I feel obligated to live up to some arbitrarily created checklist—which, given how fast the world is changing, may not even come close to my actual future circumstances? To me, it makes much more sense simply to exist in the moment, saving a reasonable amount and learning enough to broaden my horizons, but without forcing anything. Then, maybe, when the time is right, discovering "what comes next" will happen naturally.