Last weekend my rowing club traveled to the Chicago Sprints. It was my first time rowing at the Lincoln Park Lagoon, which is famous, or perhaps infamous, for sprint racing on a very narrow course that only has space for buoys down the middle. (Sprint courses normally have buoys on both sides of the boats.) Rowers going up to the start line have to stay very close to the shore to avoid colliding with boats racing down the course.
Saturday's races were mostly college rowers, and some of them weren't doing the best job of not running into each other. I had one race on Saturday, a women's lightweight double that had no other entries, so it was like a practice. That was good because I needed some practice on that scary course. I've been rowing for ten years, so I am not a newbie, but I felt as jittery as one.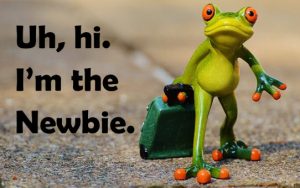 I had calmed down enough by Sunday morning to row well in the women's masters lightweight double, advancing to the afternoon final, which was a very close race. Our competitors were older and had seven seconds of handicap on us, and Deb and I weren't sure if we had gotten far enough ahead of them. Afterward, we found that we had been just fast enough to win the gold medal. One of our competitors came over to our boat trailer and asked if she could row with us in our quad in Indianapolis—what a lovely compliment that was! We said yes. Nothing to be scared about, after all!
Nurturing Thursday was started by Becca Givens and seeks to encourage self-nurturing and to "give the planet a much needed shot of fun, support and positive energy."