There is a wild-looking hedge to the west of my yard. A former neighbor, who was clueless about landscaping, planted a random jumble of trees and shrubs along the property line many years ago. Once or twice a year, I have to cut off branches that get too far over the line.
This year's invaders mainly consist of flowering honeysuckle and some kind of climbing rose. They're pretty, but they hang down far enough to interfere with my husband mowing the grass, so they have to go. Sometime in the near future I'll get around to doing that chore. For now, though, I can enjoy the flowers and get a sense of belonging in wild nature.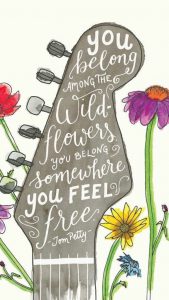 Nurturing Thursday was started by Becca Givens and seeks to "give this planet a much needed shot of fun, support and positive energy." Visit her site to find more Nurturing Thursday posts and a list of frequent contributors.