Like everyone else, I had to cancel spring break plans and have been staying indoors, except for taking occasional walks in my neighborhood. I am very thankful for the digital art display on my dining room wall. I've been using it as a virtual window onto hiking trails and other nature scenes, like this one: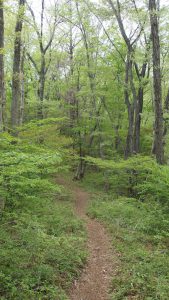 (Photo credit: Guilhem Vellut)
Even though it's not as good as actually being there, it does go a long way toward reminding myself that the world hasn't come to an end yet. Wishing my readers happiness in small everyday things—and stay strong, we'll get back to our normal lives before too much longer.