Christmas may be bright and merry, but it's also the season when many of us have tasks to finish up at work before going on vacation for the rest of the year. That can get us stressed out, especially if we are rushing around buying presents and making holiday plans. Something is bound to go wrong.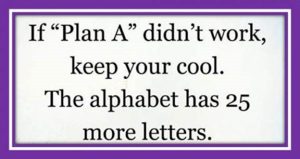 When a problem does come up, we should keep in mind that in all likelihood, it's not going to be that hard to fix. Most of the time it's just a minor annoyance, not a catastrophe—and we should plan to relax and enjoy the holidays anyway!
Nurturing Thursday was started by Becca Givens and seeks to "give this planet a much needed shot of fun, support and positive energy." Visit her site to find more Nurturing Thursday posts and a list of frequent contributors.