When I opened the dishwasher yesterday evening to put in a cup, the door suddenly fell down with a WHAM! I looked down and saw a big spring on the floor. The spring itself was in one piece, but the part that attached to the spring obviously was broken. Not a good day, I thought.
Then my husband came home from the gym a few minutes later. After looking at the broken piece, he checked online and told me that a local store had the replacement kit, it wasn't expensive, and he would fix the dishwasher door when he got home on Thursday.
Then we went out for a walk. It was getting dark, and there was a bit of light rain, but we enjoyed getting outdoors in the fresh air anyway. It turned out to be a good day after all, with no need for worries.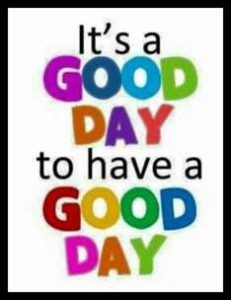 Nurturing Thursday was started by Becca Givens and seeks to "give this planet a much needed shot of fun, support and positive energy." Visit her site to find more Nurturing Thursday posts and a list of frequent contributors.