Because this season is so full of busy indoor activities, while often neglecting the need to spend time in the natural world, I try to balance things a little by putting autumn landscapes on my digital art display. I found this one to be very refreshing today: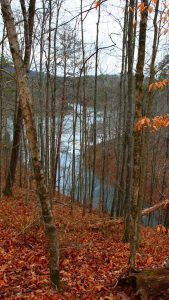 I could easily imagine walking through those crackling, brightly colored fallen leaves and breathing the cool, crisp air of a peaceful day in late autumn. Although a virtual walk may not be as healthy as a real one, it is calming nonetheless; and when I looked at my heart rate on the Fitbit app, it was in fact lower. Wishing my readers a peaceful evening, as well.
Addendum: My husband got home just as I was finishing this post, and he asked me to come out and walk around the neighborhood with him. So I spent some time in the fresh air taking a real walk too!