I had a really weird dream last night. I was some kind of ancient prophet, and God spoke through me in my dreams while a group of disciples carefully wrote down the words. Every morning I would wake up to see a new parchment scroll beautifully illustrated and full of divine wisdom.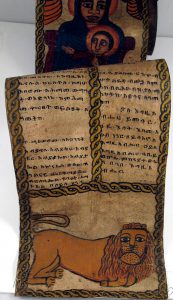 (Creative Commons image via flickr)
When I woke up this morning (for real), I decided that my subconscious mind most likely was telling me to pay more attention to the wisdom in my dreams. Even if they're not divinely inspired, my dreams may have useful insights and be worth taking the time to write them down.
So, I put this one into my blog, which seemed as good a place as any. Maybe it's too weird to inspire anyone, but it might at least have some entertainment value on this cold winter day.