When I was a kid, my mom always was a major stickler for prompt thank-you notes. I remember several afternoons when instead of going out to play, I was sent to my room to compose a neglected thank-you, while grumbling to myself that it was a pointless chore.
Although it took a while, I did eventually develop more understanding of the thank-you ritual. Rather than just being a rote social script, thank-you notes show appreciation for kind acts, which is a way of giving kindness in return. After visiting my mother recently, I sent a card thanking her for showing my husband and me around her current house, which we hadn't seen before. That might not have been technically a gift, but I did appreciate her taking the time to do it, and just thought I should say so.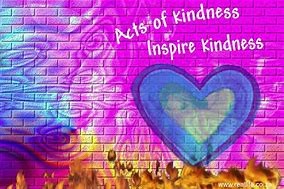 Nurturing Thursday was started by Becca Givens and seeks to "give this planet a much needed shot of fun, support and positive energy." Visit her site to find more Nurturing Thursday posts and a list of frequent contributors.