Now that it looks like the US presidential election is all over but the shouting (of which the apparent loser has been doing quite a lot), I am among those feeling much relieved. Just walking around the house today, I felt lighter, somehow—as if stress had lifted away after sinking deeply into my bones for such a long time that I almost forgot what normalcy felt like.
Much still needs to be done, of course; but after a long, hard slog through a parched landscape that sometimes looked like there wasn't a drop of decency or civility to be found, we're finally making our way out of the desert.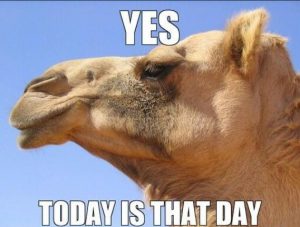 Nurturing Thursday was started by Becca Givens and seeks to "give this planet a much needed shot of fun, support and positive energy." Visit her site to find more Nurturing Thursday posts and a list of frequent contributors.