Looking at our past experiences in the light of everything that we've learned over the years, sometimes we're left with bad feelings about our old mistakes. We judge ourselves harshly, asking how we could have been so foolish and messed things up so much.
When I catch myself doing that, I take a moment to shift my perspective and consider what might have been gained from the mistake. Often the "failure" was actually a valuable learning experience, setting the stage for much better things to happen. Instead of criticizing our past selves for their ignorance, we should instead thank them for their wisdom and perseverance in understanding the lesson and trying again!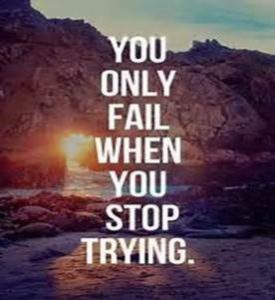 Nurturing Thursday was started by Becca Givens and seeks to "give this planet a much needed shot of fun, support and positive energy." Visit her site to find more Nurturing Thursday posts and a list of frequent contributors.