Sometimes life feels so busy and complicated that it's hard to see how one person can change anything. But although we can't always see what impact our choices might have on the world, it's likely that we are making much more of a difference than we know.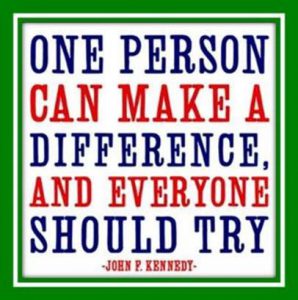 Bringing positive change to the world doesn't necessarily require big dramatic projects. Often it's our small day-to-day decisions that have more lasting effects, whether or not they might turn into anything that can be measured in terms of conventional success.
Nurturing Thursday was started by Becca Givens and seeks to "give this planet a much needed shot of fun, support and positive energy." Visit her site to find more Nurturing Thursday posts and a list of frequent contributors.