I woke up later than usual on a cloudy morning. In part, that was good because I needed more sleep, but it also left me feeling like I was behind schedule and would have no free time to rest and relax during the day. There wasn't actually much going on at work today—no meetings or anything, and no particular schedule to keep, so it was mainly in my mind.
As the day went on, though, it got to me. Usually I get groceries on Thursday around noon, which doesn't take that long, but today I felt like it just wasn't possible to have a few quiet minutes for myself. By the time I finished my workday, I was feeling tired and blah, even though I hadn't really done anything much. It was all because I started the day with the expectation of having no downtime.
I did a workout on the rowing machine, took a shower, and put on my pajamas, still feeling like the day had gotten away from me. Then my husband came into the bedroom just after I finished drying my hair, and we started to chat about nothing in particular. Only a minute or so had passed, but I felt much more cheerful and relaxed. Then it occurred to me that—of course!—I would have felt much better earlier if I had started the day expecting to find plenty of small relaxing moments.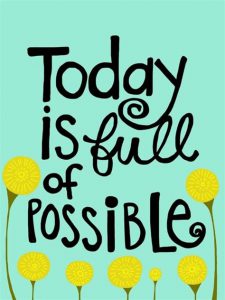 Nurturing Thursday was started by Becca Givens and seeks to "give this planet a much needed shot of fun, support and positive energy." Visit her site to find more Nurturing Thursday posts and a list of frequent contributors.