Unlike some (well, okay, most) previous years, I got all my Christmas shopping and wrapping finished two weeks early. Instead of hurrying to wrap the presents on the last day, I expected that I'd have a nice, lazy, peaceful Christmas Eve with nothing to do.
But my husband, who has been working a lot of late nights and weekends recently to finish up a project, still hadn't gotten started on his wrapping. So, instead of sitting around all day being lazy, I helped wrap some of his gifts (not the ones for me, of course). It went quickly and didn't feel at all like hurrying. In fact, with a better mindset going into the holiday, I still felt very much at peace.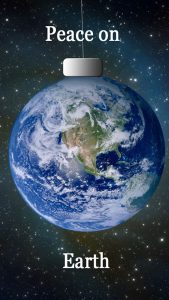 Nurturing Thursday was started by Becca Givens and seeks to "give this planet a much needed shot of fun, support and positive energy." Visit her site to find more Nurturing Thursday posts and a list of frequent contributors.